Useful Links to other sites.
Dog Training by Patty King, Newnan, Georgia. Obedience, Conformation, Rally, Puppy Kindergarten, Agility, Behavior. Group and Private Lessons.
I highly recommend NuVet Supplement. NuVet Plus can help heal and protect against the ravages of free radicals that attach your pet throughtout its life.
Click on the image to see more information!!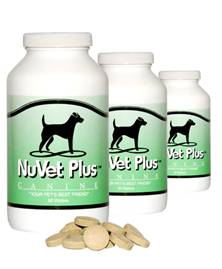 Not available in stores –
Making Your Pet's Health a Top Priority - Not only will your pet feel better but reduced vet costs is a plus for you as well. More years with your beloved pet is possible.